Beer for Mankind is the first romantic capitalistic company of 7 Billion Presidents. The beer brand is created to demonstrate how the concept of Romantic Capitalism works. 7 solar panels were installed with the profit of Beer for Mankind and the first energy company was created which is owned by everybody in the world.
A couple of years ago the idea of 7 Billion Presidents was born, together with the revolutionary new economic model which we call Romantic Capitalism. In short, in this economic model the profit of companies is invested in clean energy. Read more about romantic capitalism here. As the model was created, we wanted to show the world how it worked. The best way of communicating is by doing, isn't it?
Social Beer for Mankind
So, we needed a product. That's when we decided to go for beer: it's easy to make and everybody drinks it. We collaborated with Bruut Bier in Amsterdam Oost, they have made amazing award-winning beers before, like Gajes which was awarded the best beer of the Netherlands. We started the brand Beer for Mankind, a specialty beer which is sold in many local bars in Amsterdam. And like that the first Romantic Capitalistic company was born.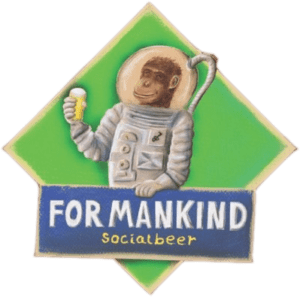 In total we sold 6000 liter of beers in the last year! And we are almost out of it… So if you want to taste a bit, you have to be quick because we are going to stop producing new batches of beer for now. Why? Because the beer was only a way to show how our new economic model works, Romantic Capitalism. And it did! With the profit that was gained by selling the beers we bought and installed 7 solar panels in the Stadstuin in Amsterdam West last September.
Clean power to the people
This new energy company is independent, and in a way it belongs and it owned by everybody in the world. With the profit of the energy the solar panels generates we buy more solar panels. So, clean power to the people, literally!  
  
To be WE, we need YOU
We started the first Romantic Capitalistic company to show how it works. But to really make it work, we need your help! Join the (R)evolution by showing the world you support us by joining the 7 Billion Presidents community.